Welcome to the new Navitent!
Goal: this Course will improve the efficacy of the cardiovascular system.
Description:
Zone: Start: Jan 17, 2022 End: Apr 17, 2022 Duration: 3 Month(s) Day: Day 1 of 90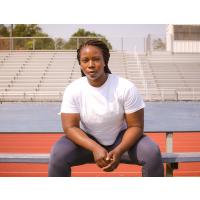 Published By:
FOLLOW
Goal Name: prepare the athletes cardiovascular system.
Summary: This course will challenge you and push you cardiovascular so that when it is time for you to go to preseason you will be ready for whatever is thrown at you. This will work on your endurance as well as your sprint speed.
Trekkers

7

Category

Lifestyle & Fitness

Subcategory
Code
Level

8

Environment
Publishing

Restricted, Published
Kind

Course

Phase

Exercise/Event

Navitents

33

Duration

3 Month(s)

Type

Primary Event

Date Created

August 26, 2020

Date Last Updated

October 16, 2020
© 2022 Navitent, Inc. All rights reserved.